Stay top of mind with your clients and prospects.
Get started with an email newsletter today.
It is easier, more affordable and effective than you may think.
A monthly eNewsletter is one of the simplest, and most cost effective tools to keep your business top-of-mind with clients and prospects, to build relationships and valuable, relevant, searchable content for your site.
Have you been thinking about it but keep putting it off because you are not sure; where to start, how to do it best, how much time it will take, what it will cost, how to distribute well without emails filtered as spam, etc.?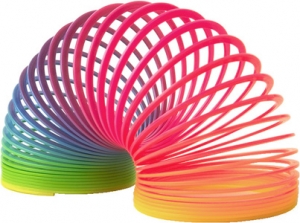 Give me just three hours of your time and you will be in control and ready to send out your first professional, custom branded eNewsletter, harmonized with your website, sharable to your social networks, searchable on your site. You will also be at ease about creating and sending at least one a month (or as many as you like) for as little as $0 – $15/month.
If you are of a DIY nature I confidently recommend Constant Contact Email Marketing Service. Their Customer support is second to none and they are constantly updating and upgrading and adding new features.
Here's how Boost can help you grow your business:
Clarify your emarketing options, outline things you should think about to make the most of your email marketing efforts, what options are out there and how to choose the best service for your business
Design professional email campaigns that harmonize with your other marketing materials and support your brand
Answer all your questions demystifying the process and putting you in control of cost-effective, robust, user-friendly tools to create your own professional weekly or monthly email newsletter
Guide you to write compelling copy for your audience or connect you with email copywriting professionals who will help you polish your copy or do this for you.
Train you to:

Understand and utilize best practices
Create engaging content
Encourage loyal readership
Maximize eyeballs – more viewing less deleting
Manage and segment your email list
| | | |
| --- | --- | --- |
| Susan Ward is a Constant ContactEmail Marketing "Expert" | |   |
Example Newsletter from Boost
Make the most of your online investment – it can be your most powerful sales and communication tool.
Call Boost to begin to uncover your e-communication potential.