Site Maintenance – Content Management
Developing an effective web site is not a one-time task. Your company web site should be the hub of your business, not just a static brochure or calling card to send prospects to. It should grow with your business – changing, expanding, always offering relevant useful information and evolving with fresh content in order to be truly effective. This last statement is truer today than ever before with ever evolving algorithms like Google's freshness factor
Site Maintenance: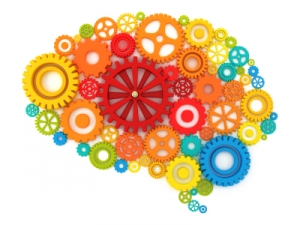 To most effectively build your small business it is important (though often difficult) to focus on what you do best. Outsourcing any tasks that can be, to experts in those areas is a wise use of your time and expertise. We offer options for time strained clients to take control of maintaining, optimizing, editing and growing their sites to their best advantage.
For clients who are less DIY and want someone to do it for them, for an average fee of $200 once a quarter or as the client's needs dictate, Boost will help you keep your site tuned and up to date. Updating an audit of your site for possible technical areas of improvement, implementing customer directions for desired content additions to keep the site fresh and current; adding new pages, posting time-sensitive event information, changing company or staff information etc. Keeping your site up to date while ensuring the site design and flow remains consistent.
All routine maintenance tasks are completed within 72 hours – ( usually much less).
CMS – Content Management System
Some customers are more DIY inclined – interested in managing regular updates and evolution of their site themselves in-house but do not know how.  We consult on content management solution options available, adapt the site if necessary and train our customers on using content management solutions. Affording the knowledge, tools, support and plenty of flexibility for clients who want to be hands-on.

This allows clients to have an administrative employee maintain the site without the need to touch the code. The benefit of this solution is ease of updating while the integrity of the site look and feel and navigation will never be compromised.
Reliable Hosting
A large part of the success of any site is the quality, security and accessible support of the company that is hosting the site. All web hosts are not created equal. Some are only accessible during "normal business hours" some do not keep SQL, PHP and other critical supporting elements up to date and may have less than optimal security practices – leaving your site open to the hazards of habits of all other sites that share the same server. Bluehost is my go-to Web Hosting company – competitively priced, reliable and robust enough for the majority of average small business sites. Bluehost offer round the clock support by email, phone or real-time chat and are very pro-active with up-to-date features and security.
(Full disclosure – Boost has an affiliate relationship with Bluehost because we are so happy with their service and support we do not hesitate to stand behind them 100%).
Please Contact us to see how we may help you create or improve your online marketing tools


Sue, your creativity, efficiency and great energy make website development a pleasure! I wouldn't hesitate to refer your services to entrepreneurs and other business owners looking to create a high impact online presence. Thanks for everything so far!     
Viv Lender
Copywriter